Choosing Your Tree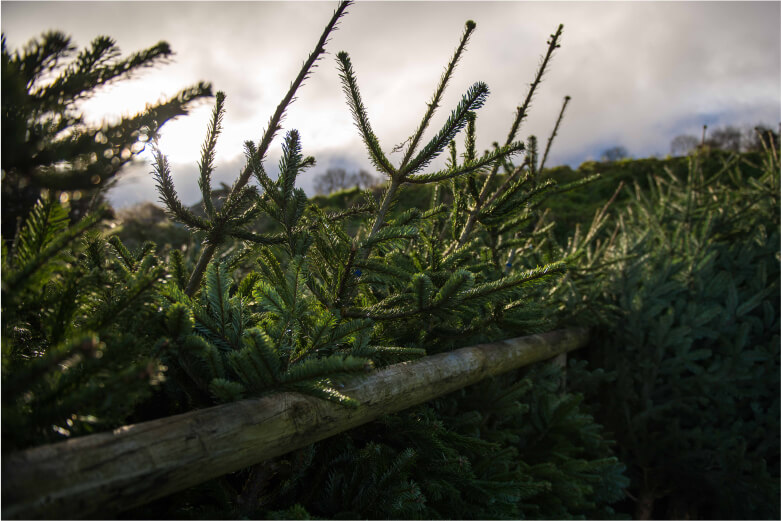 One of the most exciting things you will do in the run up to Christmas is choose the perfect Christmas Tree. Let us make it easy for you by laying out things to consider when buying a real tree:
Size of tree – what height tree can your room take and how wide can your tree be? It's a good idea to measure the space you have to fill before buying your tree – trees always look smaller until you bring them indoors! Some species are wider and bushier than others. Maybe even bring a measuring tape with you when you go to buy a tree. Remember to allow for the height of your stand.
Shape of tree - Think about the ideal shape for your space - do you want a full, fat tree or a long, skinny one? Is it going in a corner? Will you see all sides of the tree?
Shed or Non-Shed tree – are you putting the tree outdoors or indoors? If it's going outdoors you can choose any variety. People prefer to choose non-shed varieties to avoid mess if the tree is going indoors.
Colour of your tree – do you prefer a rich glossy green tree (Nordman) or do you prefer a bluey/silvery shade tree (Noble)?
Decorations - what type of decorations do you have? If you have valuable class decorations for example a Noble Fir tree has the strongest branches and are ideal to keep precious decorations safe. If you have lots of decorations to display a Nordman Fir tree has lots of branches too accommodate all your favourite decorations.
Stand - do you have a stand for your Christmas tree from last year? Dig it out before visiting the farm to ensure you don't need a stand and if it's an unusual size you may want to bring your stand with you to have the tree cut to fit in your stand.
Freshness of the tree - Check the freshness of the tree - find out when it was cut, the fresher the tree the longer it will last. If there is still sap on the tree it's freshly cut. Check the needles are not falling off. Picking a tree still growing at a Christmas Tree farm guarantees freshness. If you do buy a pre-cut tree give the base a fresh cut to prolong the freshness.
Now that you know what to look for to choose the perfect tree its time to plan a trip to the Killakee Christmas Tree Farm to get the festive season underway!