Why visit the Killakee Christmas Tree Farm?
The Killakee Christmas Tree Farm is a family business which was established by Justin and Karen Morton in 1994. The farm first opened for pick your own trees to the public in 2004. Situated in an idyllic spot nestled in the Dublin mountains the Killakee Christmas Tree Farm is within easy access from Rathfarnham and the M50 Junction 12.
Christmas Trees takes approximately 8-10 years to grow for a standard sized tree. The key ingredients to grow the perfect Christmas tree are good soil, a mixture of sunshine and rain during the growing season and regular pruning. Buying a real Christmas tree is good for the environment reducing greenhouse gases by absorbing CO2, removing and storing the carbon while releasing the oxygen back into the air. Excess carbon dioxide (CO2) caused by many factors is a building up in our atmosphere and contributing to climate change. Real Christmas trees are also fully recyclable unlike their plastic cousins. Plastic trees are made from oil which is a non renewable resource and therefore not good for the environment. In addition plastic trees are manufactured overseas requiring more oil and natural resources to transport them to Ireland. Every time the Killakee Christmas Tree Farm cuts down a real Christmas tree we plant at least another tree thus continuing the benefits to the environment of growing real trees.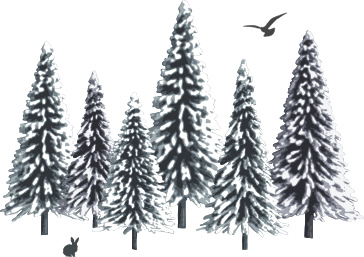 What makes a Killakee Christmas Tree special?
Christmas just wouldn't be Christmas without a real tree. With their wonderful pine smell, beautiful soft needle foliage, and stunning shape it's no wonder Santa prefers them too! Come pick your own fresh cut Christmas tree from the Killakee Christmas Tree Farm in the Dublin mountains. These trees are sure to impress and are grown in a sustainable, environmentally friendly way. We make things easy for you by offering pre-cut trees or pick your own tree in our farm. We'll trim the base of the tree so it fits your stand. In addition we will wrap the tree for you for ease of transportation.
Our trees cost €50 for all trees up to 8 ft. For trees over 8 ft we will provide a price depending on the height of the tree.
What types of trees do you grow?
If you are looking for the perfect tree, since the early nineties the Nordman Fir have become the nation's favourite Christmas friend. And it's no wonder with their beautiful shape, wonderful smell, and excellent needle retention - these trees were tailor made for families. What's more the Nordman Fir has lovely soft foliage - so won't hurt those delicate little fingers trying to hang the Christmas decorations!
We also grow a limited supply of Noble Fir trees with their blue/green hue and upturned branches, this species also retains its needles very well.
With our wide selection of pre-cut and pick your own trees we are sure we have the perfect Christmas tree to suit your needs. Come join the large number of families who make a visit to the Killakee Christmas Tree Farm to find their perfect tree part of their Christmas tradition.
Frequently Asked Questions
Find answers to the most commonly asked questions here.